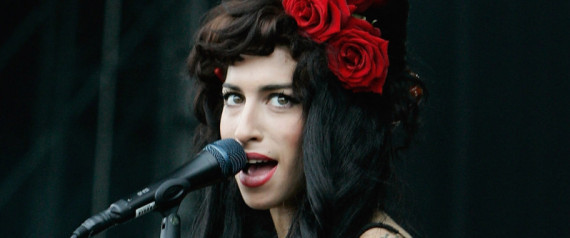 Troubled, Grammy-winning singer Amy Winehouse has been found dead in her North London home, Sky News is reporting. The Daily Mail reports that police have confirmed the passing.
In a statement, the London Metropolitan Police said, "Police were called by London Ambulance Service to an address in Camden Square NW1 shortly before 16.05hrs today, Saturday 23 July, following reports of a woman found deceased. On arrival officers found the body of a 27-year-old female who was pronounced dead at the scene. Enquiries continue into the circumstances of the death. At this early stage it is being treated as unexplained."
A suspected drug overdose took the life of the singer, Nick Buckley of the Sunday Mirror tweeted.
She's battled drug addiction for years, having most recently checked back into rehabilitation in May.
Winehouse entered treatment in late 2007 for drug problems, including admitted heroin use.
Earlier in the day, Tim Gatt of Sky News tweeted a statement from her manager saying that she was canceling upcoming performances, writing, "Amy Winehouse is withdrawing from all scheduled performances. Everyone involved wishes to do everything they can to help her return to her best and she will be given as long as it takes for this to happen."
She performed in a surprise appearance at the iTunes Festival on July 20th.
Winehouse has had previous near-death experiences, including one her ex-husband, Blake Fielder-Civil, described in detail back in 2009.
"I knelt over her as she kept on fitting. But then suddenly she just passed out and stopped breathing," he told The Sun (via NME). It was the most frightening thing I had ever seen. I felt sure I was watching her die right in front of me. I didn't know what to do or how to save her. I held her to me - and I thought she was dying in my arms. But somehow I managed to open her mouth and breathe air down her throat."
In January, 2010, she pled guilty to assaulting a theater stage manager.
In 2008, after some confusion, a spokesperson for Winehouse confirmed that she had "early signs of what could lead to emphysema."
UPDATE: Sky News Home Affairs Correspondent Mark White reports that sources confirmed that Winehouse died of a drug overdose.
UPDATE II: In a statement to Just Jared, Monte and Avery Lipman, heads of Universal Republic Records, said: "We are deeply saddened at the sudden loss of such a gifted musician, artist and performer. Our prayers go out to Amy's family, friends and fans at this difficult time."
UPDATE III: Scotland Yard told RadarOnline.com that an autopsy on Winehouse will be performed on Sunday.
"The postmortem has not been scheduled yet but it is unlikely to take place before tomorrow. In the case of a murder it can be done within hours but this is not the case so tomorrow or even Monday is more likely in these circumstances."
UPDATE IV: Winehouse is one of a curiously high number of prominent artists to pass away at age 27. Here's a list of a number of those stars, including Kurt Cobain, Jimi Hendrix, Jim Morrison and Janis Joplin.
UPDATE V: Winehouse's spokesman, Chris Goodman, said in a statement (via Buckley): "Everyone who was involved with Amy is shocked and devastated."